That's right: cancer producing Tremolite Asbestos found in kids makeup.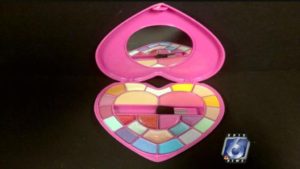 One mom was curious about what ingredients were in her daughter's glitter makeup, purchased at Claires. After the results came back, showing asbestos in the product, this mom purchased 17 more Claire's makeup products, from 9 different states, and tested them. Guess what?
Tremolite Asbestos in every single product.
What is Claire's doing? They pulled the products from the shelves and are "conducting research" into their products. Thanks, Claire's: perhaps you should have researched your products before selling them to children. Read the full article HERE.
I am so glad this is making headlines everywhere!
I get asked ALL THE TIME why I promote a beauty brand on my "clean food" blog now. BECAUSE THIS!!
We are exposed to toxic chemicals every single day. Basically, every single minute: from the air we breathe, the food we eat and the products we use.
I get it: WE CANNOT LIVE IN A BUBBLE.
To me, removing processed food from our daily lives was easy. It continues to be easy, for us. I get that not every parent can do that. I get that habits are formed, taste buds are developed and fits can be thrown. Diet changes can be a daunting task… which is why I started my blog and continue to host my 28-Day Clean Eating Challenges, so I can help families make better choices (read about my challenges HERE).
THANK YOU, BEAUTYCOUNTER: my objective is to show everyone that their are alternatives. If throwing everything away in your pantry seems impossible, what about changing out some of your products for cleaner ones? Beautycounter is a beauty brand dedicated to advocacy of stricter ingredient laws (see below!!) and transparency of their own ingredients: they will not put something on the shelf if it is going to harm you!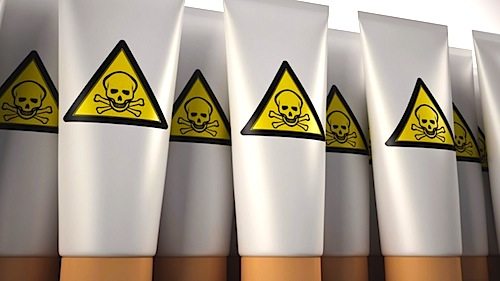 Is Beautycounter cheap? No… but to quote Erin Brockovich:
"I want you to think real hard about what your spine is worth, Mr. Walker. Or what you might expect someone to pay you for your uterus, Ms. Sanchez. Then you take out your calculator and you multiply that number by a hundred…"
Remember that story? She crusaded on behalf of a town that was exposed to a toxic chemical, through drinking water. Beautycounter is crusading on YOUR behalf, because we are all being exposed to toxic chemicals through products: it takes 26 seconds for our body to absorb our products into our blood stream!
What health issues do you have?
What skin issues do you have?
Have you looked into your ingredients?
Have you researched the toxicity levels of any of it?

WE CAN DO BETTER!!!
PLEASE NOTE:
Beautycounter is DEDICATED to advocacy work. They are headed to D.C, in March, to advocate, on YOUR BEHALF, for stricter health protective beauty laws. They are taking the top two consultants, from each state, to represent YOU and YOUR voice. Guess who is currently #4, in Texas? Primal Mom… that is right… every purchase you make from me and every person that joins my mission, not only helps support my blog, but also helps me speak for you.
I take this responsibility seriously and THANK YOU for helping make this possible.
My hope is that my children will not have to worry about these things.

THERE HAS NOT BEEN A HELATH PROTECTIVE BEAUTY LAW PASSED SINCE 1938: WE ARE GOING TO CHANGE THAT.