Better, Safer Skin Care Products… AKA One More Thing to worry about…
I had zero desire to change up my skin care and makeup. NONE. I knew the stuff I was using was probably bad for me, but the thought of adding one more thing to my "to-do" list just made me want to scream.
Despite my absolute best efforts to continue keeping my family "primal" and touting a "clean lifestyle" to all of my blog followers, skin care and kids products was just not a priority.
Who has time for that?
About a year ago, one of my followers began bombarding me with messages about products she uses. I ignored her. She persisted. Honestly, I didn't see the point. It all seemed overwhelming. Finally, she showed up at my door (not in a creepy way… I invited her. Haha), with a basket full of Beautycounter products for me. She was trying to win me over, as a client. She won! I tried them all and fell in love…
This was actually easy.
I spent a little effort comparing the products I was currently using, with the products Beautycounter offered. After finally seeing the toxicity levels of my skin care (and my kids products!), I was disgusted. This was a no-brainer for me. Now, as part of my Primal Mom mission, I want to give others the same opportunity to fall in love with these better, safer products If only I could drop off baskets to all of you… HEAVEN! haha. Instead, I will tell you about what I am now using (and loving).
There is no longer a need to compromise health and safety in the name of beauty!!!
Beautycounter has committed to health and safety standards that go well beyond what is legally required in the United States. Beautycounters Never List ™ is made up of more than 1,500 questionable or harmful chemicals that they never use as ingredients in their products. This includes the over 1,400 chemicals banned or restricted in personal care products by the European Union, plus additional chemicals screened by Beautycounter and found to be of concern.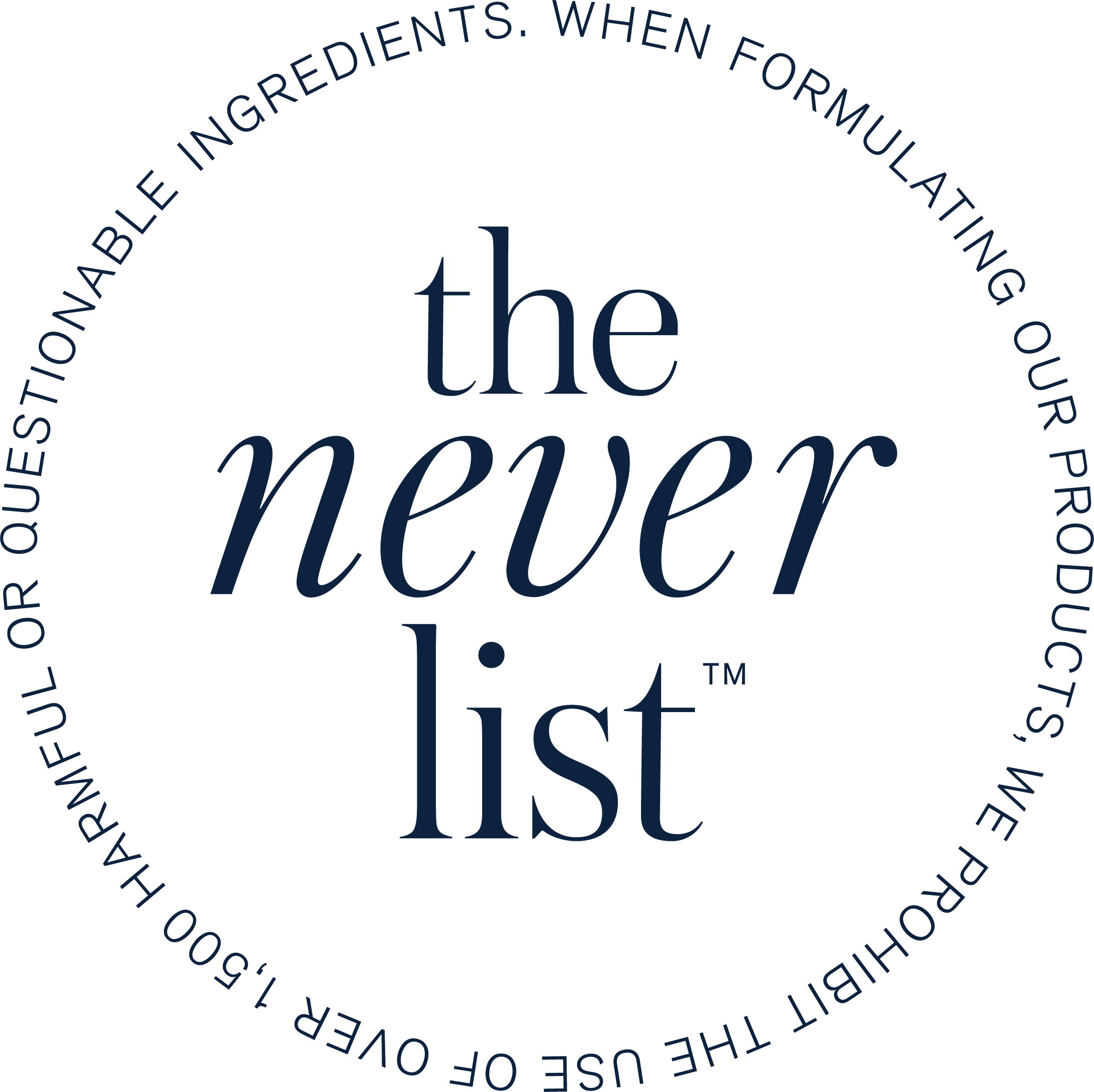 Here are some of my favorite Beautycounter products… I use these daily or weekly.
These are the EASY things to change! Start with things you put on your skin and leave on your skin. EASY!
Brightening Mask

Reawakens dull skin & boosts radiance. Targets age spots, dull, uneven skin tone. Infused with Vitamin C Read More...

Plumping Mask

Restores & firms moisture-depleted skin.Targets dry skin & fine lines. Infused with peony & jasmine Read More...

Balancing Mask

Refines oily, uneven skin balance.Targets oily skin & skin texture. Infused with activated charcoal. Read More...
Kids Bath Collection

Gentle, effective and kid-friendly products that are SAFE for them: Body Wash, Shampoo and Conditioner. Read More...

Baby Collection

Head-to-Toe essentials for your baby: Soothing Oil, Protective Balm and All Over Wash. Read More...

Diaper Rash Cream

Prevents irritated skin with safer ingredients. Read More...
Tint Skin Foundation

Buildable covereage that is lightweight. This foundation improves your skin, as you wear it. Promotes smoother-looking skin and reduces the appearance of fine lines and wrinkles . Read More...

Concealer Pen

helps reduce the appearance of fine lines and photoaging, so skin looks firmer, brighter, and instantly more even.Hide dark circles, redness, and other imperfections. Read More...

Eye Makeup

Eye-opening shadows, with perfect pigment, and mascaras made without harmful ingredients. Read More...