First, and above all else… this is not a "Mom Brag" post or, in no way, shape or form, intended to mom shame any mom who throws Goldfish Crackers, in their kids lunch boxes! To each their own!
Second, I fail, as a mom, almost daily and my kids can still act like holy terrors. I do things, as a mom, I swore "I Would Never…" I once had to pay $37 to overnight a stuffed animal to my 4 year old, from Mexico, because it got lost between our house and his grandparents' house and he, literally, would not sleep without the thing. The other night, my daughter threw a fit, which turned into a coughing fit and she proceeded to throw up on my chest and… I dropped her.  Mothering is hard (and gross). I am constantly learning and trying… always trying… to better my skills, better their lives and learn.
Here is what I do know: Feeding your kids clean food can be hard! It can also be incredibly easy! Confused?
I have compiled several of the lunches I prepare for the kids school!
Excuse the lack of photography skills. These are always shot, between feeding the dog, making piggy tails and fixing bumps in socks…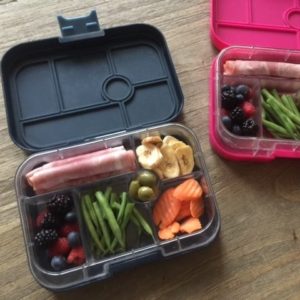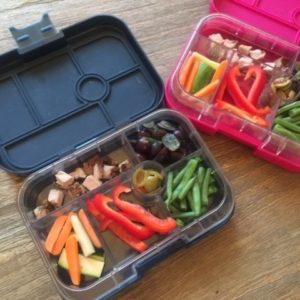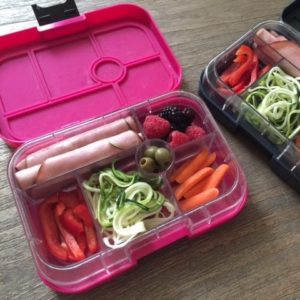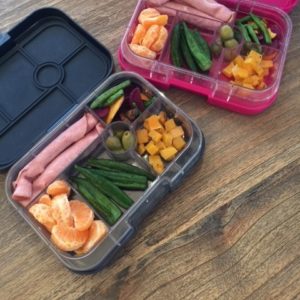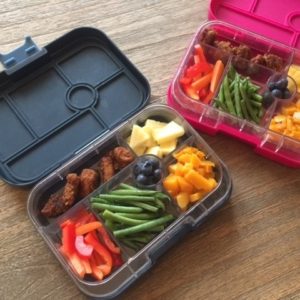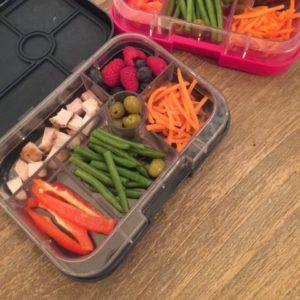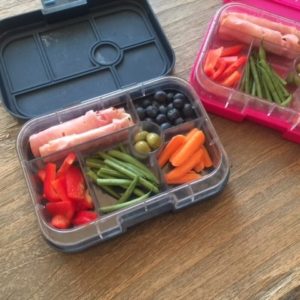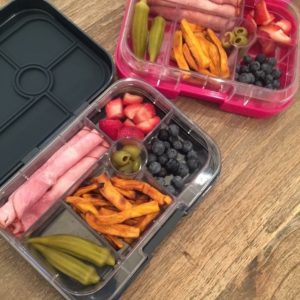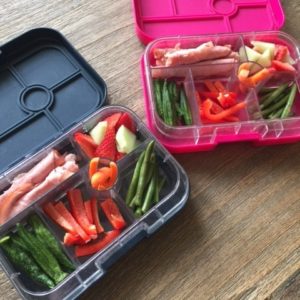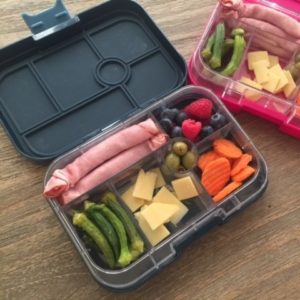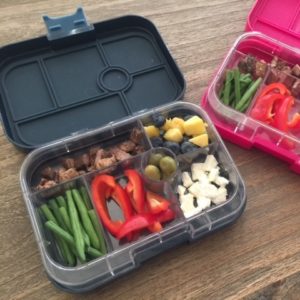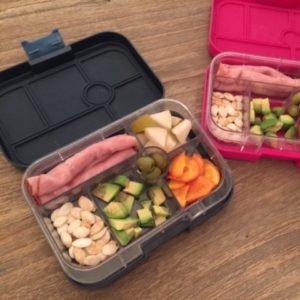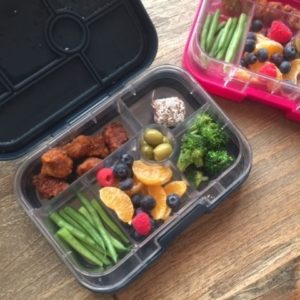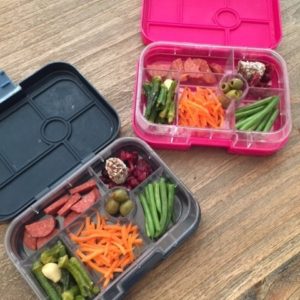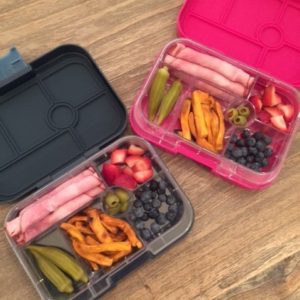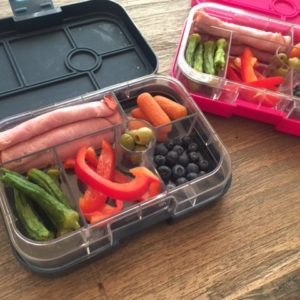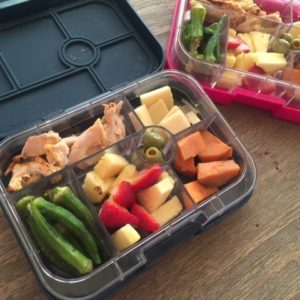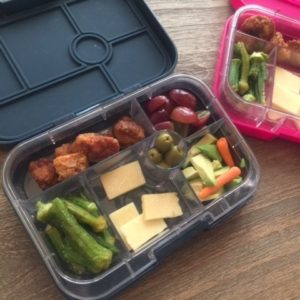 So what all is in there? Here are some GREAT ideas…
– Freshly slices meat rolled up (I typically use Ham that has been sweetened with Maple and without added preservatives)
– Chicken nuggets (find my grain-free recipe HERE)
– Red, orange or yellow bell pepper slices
– Green beans (raw)
– Pickled ANYTHING… okra, cucumbers, etc
– Olives (great source of fat)
– Avocado slices
– Sweet potato fries
– Okra Chips
– Pumpkin seeds (or any seeds… just salt and roast!)
– Fruit… berries, orange slices, pineapple, grapes… anything
– Carrot slices
– Zoodles (Zucchini Noodles… kids LOVE these!)
– Cheese slices
Remember, as Moms, we all just do the best we can, at any given time. For me, keeping clean(er) food on the table and in their lunches is an easy task! Hopefully this helps some of you other mommy's out there, struggling with the "What's for lunch?" questions!
PS: As I type, my kids are currenly fighting over who built the best Lego spaceship (although, honestly, neither creation resembles a spaceship…)
BLESSINGS!!
#PRIMALMOM